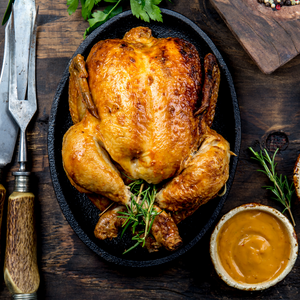 Prep Time: 10 minutes Cook Time: 1 hour 30 minutes Total Time: 1 hour 40 minutes   Ingredients: 1 (5-6 pound) roasting chicken kosher salt & ground black pepper 1 lemon 1 whole head of garlic 2 tbsp salted butter melted   Instructions: Preheat the brick oven to 425f degrees. Remove the chicken from plastic wrap and remove any giblets that are in the cavity. Rinse the chicken inside and out. Remove any leftover pinfeathers that may still be hanging on and pat the outside dry. Place the chicken in a large clay roasting pan. Liberally salt and pepper the...
---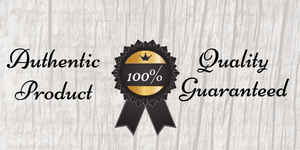 Wood Fired Pizza Ovens Warranty TRADITIONAL OVENS We offer a 1 year limited warranty on parts for all ovens we manufacture. Here are the highlights:  It's natural for brick ovens to develop cracks and this is not covered under the warranty. Cracks are normal in all traditional ovens and do not signify a defect with the oven. All removable parts such as doors, chimney caps, and small tools are covered under warranty against breaking and unnatural damage from regular wear and tear. Where warranty applies it also means we ship the parts to you for free. We reserve the right...
---
Pizza Dough Recipe   Ingredients:   6 Cups Flour (5 cups White, 1 cup Wheat) 1 Tbsp Salt 2 Cups 115F Water* 2 Tbsp Yeast   Directions:   *The water must be warm enough to dissolve the yeast, but not hot enough to kill it. You can check the temperature against your wrist*   Mix the flour and salt together, either in a stand mixer of by hand. While that is mixing dissolve the yeast in the warm water. Once the yeast is completely dissolved, add it to the flour/salt mixture and mix until the dough is formed.   Coat...