• Curing • Maintenance • Moisture • Oven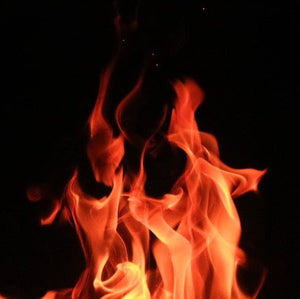 Curing means removing the moisture in the mortar, a specific process that will maintain the integrity of your oven for its lifetime.

You need to cure your traditional oven and we recommend this for your portable one as well.
---
Ingredients 1 cup flour, spooned and leveled 1 240g package yellow cornmeal 1/2 teaspoon kosher salt 1/2 teaspoon baking soda 2 teaspoons baking powder 1/2 cup (1 stick) butter 1/4 cup vegetable oil 1/2 cup granulated sugar 1/2 cup brown sugar 1/4 cup honey 2 large eggs 1 and 1/4 cups milk (I've used coconut milk with good results) InstructionsPreheat your brick oven to 375-400 degrees. Place your 9-inch cast iron skillet in the oven while the oven preheats.In a small mixing bowl, combine 1 cup flour, 3/4 cup yellow cornmeal, 1/2 teaspoon kosher salt, 1/2 teaspoon baking soda, and...
---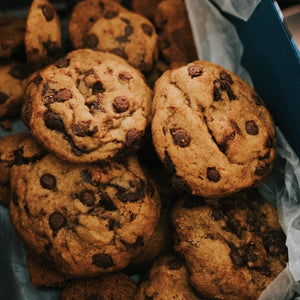 Chocolate Chip Cookies Recipe- Wood Fired Bake in Brick Oven Prep Time: 2 hours 20 minutes Cook Time: 10-12 minutes Total Time: 2 hours 30-40 minutes Servings: 32 cookies INGREDIENTS2 and 3/4 cups all-purpose flour1 teaspoon baking soda1 teaspoon salt1 cup unsalted butter, softened to room temperature1 cup brown sugar1/2 cup granulated sugar2 large eggs room temperature2 teaspoons pure vanilla extract1 12-ounce package (2 cups) semi-sweet chocolate chips or dark chocolate chips (optional)INSTRUCTIONSIn a large mixing bowl, whisk together the flour, baking soda, and salt. Set aside.In the bowl of a stand mixer fitted with the paddle attachment, or in a...
---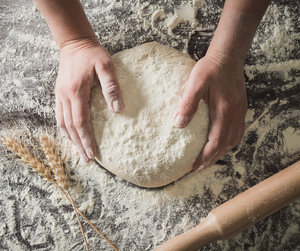 Ingredients 1 1/2 cups warm water, 100 to 110 degrees F, plus extra as needed One 1/4-ounce packet active dry yeast 4 cups all-purpose flour, plus extra as needed 1 1/2 teaspoons fine sea salt Olive oil, for drizzling Directions1. Put the water in a small bowl. Add the yeast and stir until dissolved. 2. In a large bowl, whisk the flour and salt together. Add the yeast mixture and stir until a soft dough forms. If the dough is too dry, add a little extra water, 1 tablespoon at a time. If the dough is too sticky, add extra...
---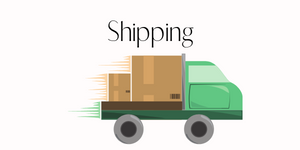 Getting ready to order? Already ordered? Your shipment is proccessed and shipped within 1-2 business days! Once your shipment is shipped you will receive an email notification with tracking information! Shipments (depending on your location) can take as little as 2-6 business days. Give us a call if you'd like specifics for ypour location prior to ordering. Your oven comes in a crate on a pallet.  Please select in checkout if you'll need a liftgate (extra charge). If you live on an island that requires a ferry, there will be an additional cost. We will contact you.